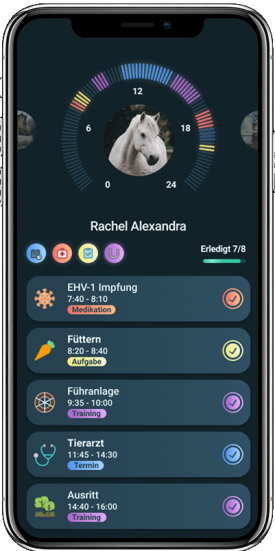 Create your personal digital stable whiteboard
That way you know what to do every day.
Create a health record for your horse
We want to help horse owners monitor and improve the health of the horse.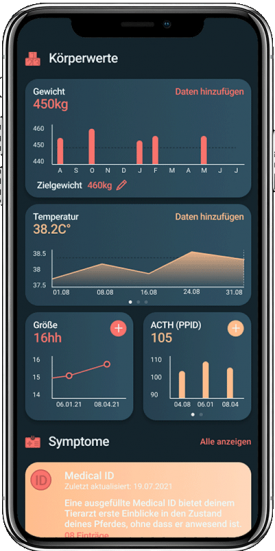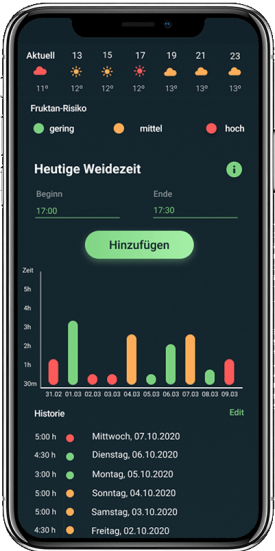 Record your horse's grazing times
This way you can better monitor the risk to your horse.
Keep track of the risk when grazing
The app helps you assess the risk from fructan when grazing.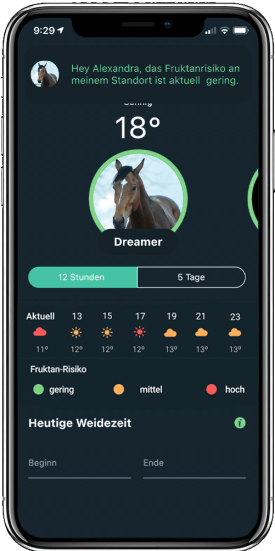 Find new training exercises
We want to help you make your training effective and creative.
Manage your everyday stable life
Make a note of all upcoming appointments in the app.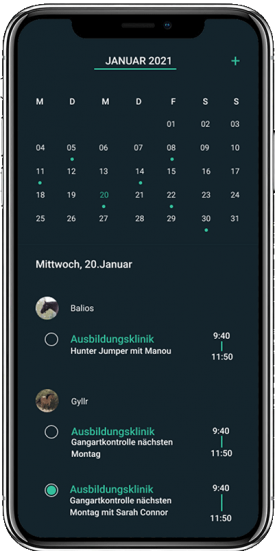 When you download the app, you get the free basic version.
You can then activate the premium version in the app.