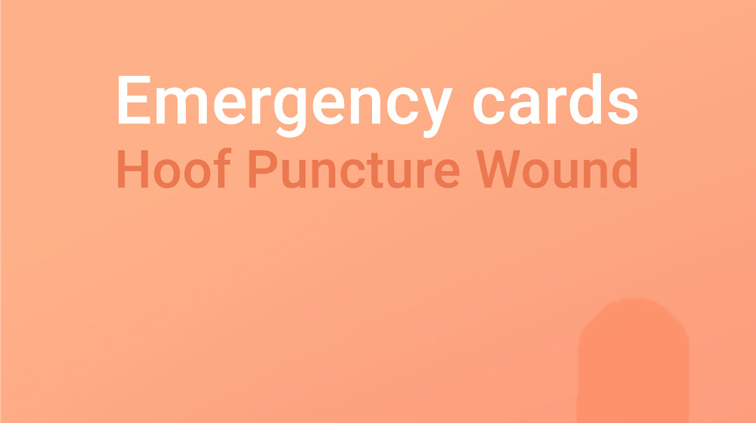 A puncture wound on the hoof means that the horse has kicked a sharp or pointed object into its hoof. Here you can find out what to do in such a case.
Symptoms of a puncture wound include lameness and increased hoof temperature. Additional general infection symptoms may also occur.
As a horse owner, I should be sure to notify the veterinarian and in the meantime weigh whether I need to remove the object immediately to prevent it from kicking further into the hoof or I can wait for the veterinarian. If I decide to remove it, I need to keep the area clean and wrap the hoof in a clean bandage.
https://www.horseanalytics.com/wp-content/uploads/2022/03/emergencycards_en_Emergency-Cards-Hoof-Puncture-Wound.jpg
1344
756
Lisa Rosenberger
https://www.horseanalytics.com/wp-content/uploads/2022/01/HorseAnalytics_blau-1.png
Lisa Rosenberger
2022-03-11 14:03:40
2022-03-11 14:07:00
Horse emergency: Hoof puncture wound